WELCOME TO
Diamond hall infant academy
Latest School Calendar, Term Dates Events
Break up Feb Half Term Holidays

12

Feb

2021

3:15 pm - 21 feb, 3:15 pm
Parents/Carers, Happy New Year, we hope you have had a great break. We want to update you in regard to the children returning to school tomorrow (Monday 4th January 2021). Please find and read the fol
lowing text messages with this information with regards Diamond Hall Infant Academy. Following Union Advice to all staff, sadly, we don't have enough staff to be able to open the school to children. We understand this is short notice as the unions didn't issue this advice until Sat Pm and since then we have been working hard to see what the position is for DHIA. Remote learning will start Am Mon 4th Jan 2021 so please access Seasaw and complete the assigned activities.The teacher will be working remotely and will be ready to feedback,report and support you and your child. We will be in contact Monday with regards opening for children of key workers / vunverable. If you have any queries or questions you can email the school at diamondhallinfantacademy.co.uk or call (0191) 5640222 from tomorrow Mon 4th Jan 2021. Thank you for your understanding and we hope to see all of our children back to school soon, Mrs Collingwood Head Teacher.
School Uniform Ordering Website - Emblematic
If you would like to order school uniform for your child/ren, we have a direct link to the uniform shop Emblematic, where you order online and the uniform will be delivered to the Parent/Carers home address.
Please click on this link: https://studentuniform.co.uk/dhi009/ to take you straight to our school's Online Ordering Website.
Year 1 Returning to school
'' It was absolutely brilliant to see some of our Year 1 children return to school this week. Everything went really well - the children adapted so quickly to the new ways of keeping everyone safe. They were great and said some really positive things - ''I liked today when we made jelly fish, I liked playing the Beans on toast game with my friends" (a socially distanced game which is great fun). Another child said on going home - "I had a really good day".

Thank you to parents who followed all our safety guidance. You were brilliant too.

Below you will find a link to a useful video, which parents may wish to watch with their children, explaining to them the current situation around Corona Virus. The video attempts to explain in a child friendly way why the children are unable to attend school and visit family and friends at the moment. We hope you enjoy it and find it helpful....
https://www.youtube.com/watch?v=5DlOGKpMNs4&feature=youtu.be&app=desktop
Hello children, parents and carers!
We thought you might like the video below where you will see lots of familiar faces. I wonder how many faces you will recognise? I think some of you will know them all! You might even recognise the song - sing along if you do! :)
Stay safe and take care!
Parent / Carer Supervision
Reminder to all Parent/Carers, you MUST NOT leave your child/children on the year without supervision at all times. Thanks.
Driving around school
Reminder - all Parents/Carers to be extremely careful when parking and driving around school. Our children are very small and are not easily seen. Thanks.
Bookbags
Please can Parent/Carers remind their children daily if there are letters / money etc in their bookbag, please hand these to their class teacher. Thanks.
Parent/ Carer Addresses
Please can Parent/Carers ensure that school has the correct address for their child, as letters etc can be posted to the home address. Thanks.
Pierced Ears
If your child has their ears pierced, please ensure they ONLY wear stud earrings and not hoop earrings to school. Thanks.
School Menu
The school menu is on the school website should you wish to view.
If you click on the tab at the top:
More

Parents Info

School Meals
Safety Around Dogs
We have talked with the children about how to keep safe around dogs. Please look at the leaflet brought home by your child.
NSPCC
NSPCC came to talk to us about keeping ourselves safe. We learnt that if anything makes us feel sad or worried we should always 'Speak Out and Stay Safe'.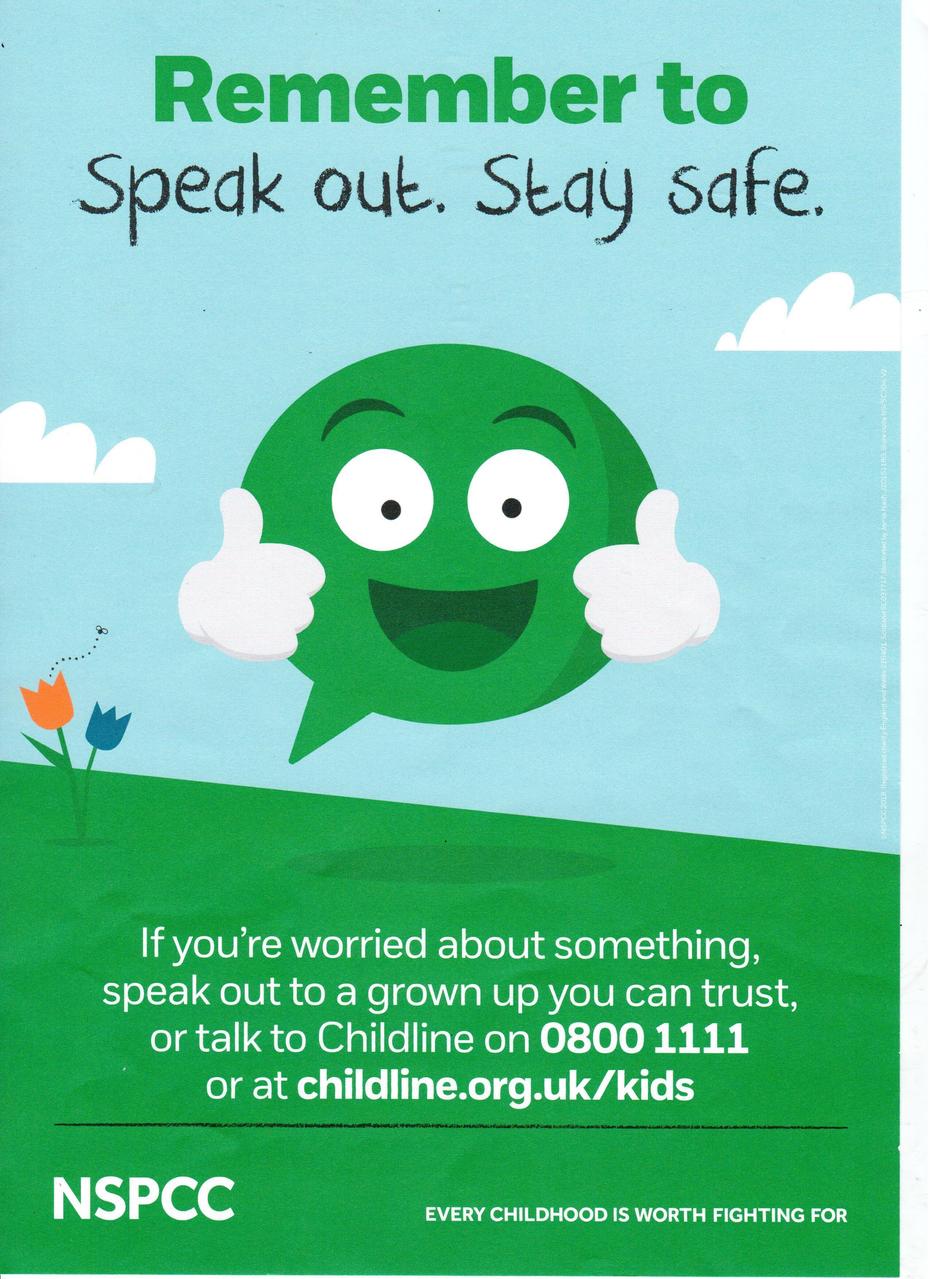 School Mobile App
DHIA have a new school mobile app. Flyers have been sent home but should you need instructions to download this app, please see the website front page - Letters, or the school app - Letters Home icon....
Latest School Calendar Events
Break up Feb Half Term Holidays

12

Feb

2021

3:15 pm - 21 feb, 3:15 pm